Day Spa Services
Massage, Facials, Pedicure, Astrology, Tarot & Reiki

Soak in "Structured" water with Lithium and NO odor!

We suggest you enhance your spa experience with a massage or some other form of personal pampering. The licensed therapists and others below are available by appointment to provide treatments or readings. Please call or email us at info@lapalomahotspringsandspa.com before your stay for an appointment.
Massage Therapy
Massage Cancellation or Time Change Policy:
For the protection of our massage therapists we now require a credit card to make a massage appointment for non – lodging guests.

 The Front Desk must be notified of cancellation at least 24 hours prior to the appointment. If cancelled 2 – 24 hours in advance the cancellation/time change fee is $25. If session is cancelled less than two hours prior to appointment your credit card will be charged $70.

(hot mineral soaks can be added to your massage at a discounted price)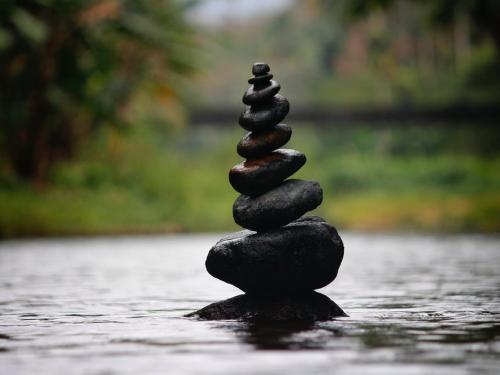 André Soulé, Massage Therapist
NM License #662

André has been practicing therapeutic massage and bodywork since 1983. Various forms of therapy are integrated into his work.

Trained in: Acupressure: Jin-shin-do and 2 styles of shiatsu, Zen and barefoot
Structural Integration (SI): deep tissue massage giving rise to balanced structure through working with the fascia

Pfrimmer Deep Muscle Therapy: a form of cross fiber massage technique
Osteopathic Massage: taught by Don Christner who was trained in the 1970s by Claude Clarence Heckman, DO in Seattle

Sport Therapy: based on Erik Dalton work, who is the founder of "Freedom from Pain Institute"

Cranio Sacral Therapy: John Upledger style, which is a gentle energy work to balance and restore the cerebro spinal fluid movement, based on the osteopathic principle

Certified Practitioner of Massage Cupping Therapy: studied with Anita J. Shannon, North Carolina

30 minutes $50 / 60 minutes  $75 / 90 minutes $90 / 120 minutes $120
Ova Luethye, Massage Therapist, NM License # 5655

Registered Massage Therapy Instructor for the State of New Mexico since 2009 (RMTI I #0411) Approved Provider of Continuing Education for The National Certification Board for Therapeutic Massage and Bodywork since 2012 (NCBTMB #452038-12); A Certified Practitioner of Thai Bodywork for the American Organization of Bodywork Therapists of Asia (AOBTA) since 2010; and A Master Graduate of Jin Shin Do™ Acupressure since 2009.

Wholistic Healing Arts

Having graduated from the Maui School of Therapeutic Massage in 1999, Ova studied Hawaiian Lomi Lomi massage, Swedish, Sports, Reflexology, Shiatsu and Energy Balancing. As a practitioner of Yoga for 40 years as well as a Thai Massage Therapist for 20 years, she enjoys combining Western and Eastern massage styles to the wants and needs of the receiver, "YOU"!

Table Massage Blend or Reflexology:

30 min - $50/60 min - $80/90 min - $105/120  min - $125

Acupressure on Table: Wholistic (Holistic) Acupressure is based on the same meridians (energy lines) as acupuncture, but fingertips are used instead of needles, with a gentle to firm pressure. Acupressure is deeply relaxing, while balancing, nourishing and supporting the body's own self-regulatory systems. This is done on the massage table and clothes may be worn.

30 min - $50/60 min - $80/90 min - $105/120 min - $125

Chi Nei Tsang (abdominal) on Table: Is used as a profoundly healing method to the internal organs; opens blocked energy, strengthens deficiencies, removes toxins, improves the immune system and harmonizes overall organ performance.

30 min $65/60 min - $85/90 min $110

Table Thai Massage: Is a sequence of carefully applied stretches, massage is used to improve range of motion, structural alignment, remove toxins, energize and may eliminate pain giving you a feeling of clear, calm wholeness, like after practicing yoga.

60 min - $90/90 min $120

Hawaiian Lomi Lomi on Table: Hawaiian Lomi Lomi is an oil massage on the table with Aloha draping, using the forearms and hands in a rhythmic, wave-like, soothing movement over the body for integrative relaxation.

60 min - $90/90 min - $120

Massage on the Floor Mat (Traditional Thai, Shiatsu or a Combo):

Eastern style massages on the floor mat fully clothed are:

Traditional Thai Massage is an application of sequences of gentle stretches to improve range of motion as practiced in Thailand. Acupressure to open and balance energy lines to organs and uses a soothing rhythmic style of massage to relax and integrate. These massages provide all the benefits of yoga without having to do the yoga oneself, but just breathe and relax.

Shiatsu is a DEEP TISSUE massage with the receiver fully clothed on the floor mat the therapist uses hands, elbows, knees and feet to release tight bound muscles for more complete relaxation and rejuvenation.

60 min - $100/90 min - $120/120 min - $150

Yoga Class

60 min (1-2 people) $45/Each additional person $10

**These treatments are not meant to replace the Medical Attention of your Doctor.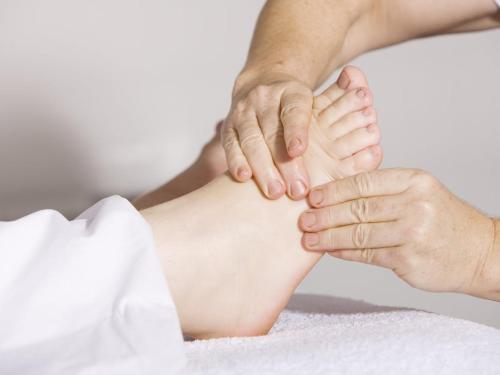 Lucille Benda
Licensed Massage Therapist, NM License # 5172

Massage has been Lucille's passion from a young age and her natural inclination to touch has been developed through professional training and education.

Lucille studied with the Massage Therapy Training Institute in Las Cruces, New Mexico. Being a native of New Mexico where healing is a big part of the culture she was drawn to study massage. She has lived in Truth or Consequences for 24 years and her love of everything this unique community offers shows as she shares her wonderful experiences.

Lucille recommends the hot springs and gardens at La Paloma Hot Springs & Spa and hopes you find the rest and relaxation to carry you on wherever your journey may lead.

Swedish Massage
30 min $50 / 60 min - $80 / 90 min $100 / 120 min $150

Deep Tissue Massage
30 min $60 / 60 min $90/ 90 min $120 / 120 min $150

Geriatric Massage
60 min $70 / 90 min $90

Geriatric massage is a form of massage designed to meet the specific needs of the elderly population. It involves using massage hands to manipulate the soft tissues of the body to improve blood circulation, relieve pain and incrase range of motion.

Couples Massage
60 min - $80 per person

Foot Massage
30 min - $50 / 60 min - $75
Larissa Berkstresser
Licensed Massage Therapist, NM #7525 

Swedish Massage
$45 / 30 min - $70 / 60 min 

Myofascial Massage
$45 / 30 min - $70 / 60 min

Lymphatic Massage
$50 / 30 min - only

Hot Stone Massage
$85 - 60 min

Couples Massage
$80 per person / 60 min

Also available:

Chair Massage in the Bathhouse - $1 per minute up to 30 minutes
Ricardo A. De La O, Licensed Massage Therapist, NM #7645

My name is Ricardo A. De La O, and I am honored to share a snapshot of my professional experience. I attended Massage Therapy Training Institute in Las Cruces, NM in 2000. Upon graduating from MTTI, I acquired a special interest for the clinical approach of massage therapy.

After many years of working closely with chiropractors and physical therapists, I was able to hone my skills for many disorders. These disorders include: headaches, sciatic nerve, TMJ, planter fasciitis, tennis elbow, golfers elbow, sports therapy, pre/post-surgery, carpal tunnel, and whip-lash protocols, just to name a few. My objective is to improve the overall quality of life for individuals through a holistic approach of massage therapy.

It has been my practice to utilize several modalities that includes: deep tissue, neuromuscular, trigger point, cranial, Swedish, and pre-natal. All modalities are performed in a delicate symphony to decrease pain and increase range of motion.

Please communicate with me to discuss any dysfunctions you may be dealing with, and to develop an individually tailored course of action to your specific needs.

Blessings of love and good health be with you!

Swedish Massage  $50 30 min/ $70  60 min / $90 90 min
Couples Massage $80
Medical Massage for Health & Healing available:Sciatic nerve
Headache
Chronic Pain
Nerve Disorders
TMJ
Whiplash
Pre/Post Surgery
Personal Injury
Sports Therapy
Tina Alejandra, LMT

Swedish 60 min $70 / 90 min $90
Hot Stone 60 min $95 / 90 min $125
Deep Tissue 60 min $80 / 90 min $105
Reflexology Foot & Hand 30 min $45 / 60 min $75
Ionic Foot Bath with Foot Massage or Reflexology $45
Teina M Barrett Wells,  NM Licensed Massage Therapist #5700

Holistic Health Practitioner

Swedish or Full Body Massage

A blend of both western and eastern techniques designed to balance and relax

$85 for a 60 minute / $120 for a 90 minute / $50 for a 30 minute

Asian Fusion Bodywork

Starting with pulse assessment Teina will use a combination of massage modalities and acupressure to promote flow and balance of qi in your body, mind and spirit

Also available, Shiatsu, Chi Nei Tsang, Five Element Acupressure and Tui Na

$100 for a 75 minute treatment

Shiatsu, Chi Nei Tsang, Five Element Acupressure, Tui Na Massage available

$100 for a 75 minute treatment (each of these sessions begins with pulse assessment) Specific Therapeutic Modalities

Manual Lymph Drainage

Myofascial Release

Cranio-Sacral release

Deep Tissue

Pre and Post-Op Therapy
$100 for a 60 minute session / $135 for a 90 minute session

Ear Candling
$45 for up to 3 candles ~ 60 min

Jaw Adjustment (TMJ)
$45 for adjustment – session times will vary

Teina is certified by NCBTMB since 1994 and is certified as a Holistic Health Practitoner in Asian Studies by Mueller College in San Diego, CA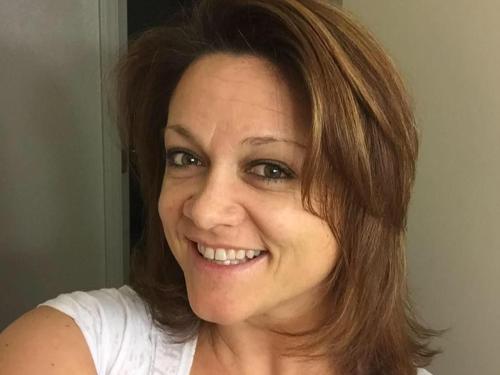 Cathy Wilkerson, Licensed Massage Therapist NM License # 7289

Swedish $70/60 min    $100/90 min
Energy Balance (Reiki) $70/60 min $100/90 min  $50/30 min
Reflexology $75/60 min $105/90 min  $50/30
Deep Tissue $90/60 min    $125/90 min
Myofascial $90/60 min  $125/90 min
Lymphatic $90/60 min  $125/90 min
Hot Stone $95/60 min   $125/90 min
Couples Massage $80/60 min
Ionic Foot Bath with Foot Massage $70/60 min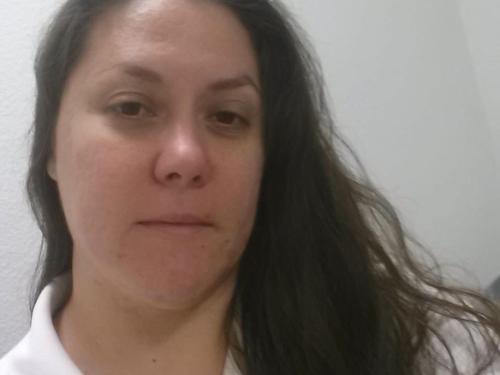 Misty Uzueta, Licensed Massage Therapist NM #8114

The joy in seeing people feel better has fueled Misty's passion for
massage. As a licensed therapeutic massage therapist Misty is living
in alignment with the universe now by providing compassionate massage
to those she welcomes to her table.

In 2003 Misty graduated from New Mexico College of Natural Healing
(NMCNH) in Silver City, however, she did not pursue massage at that
time. Misty wants to recognize and acknowledge her respect for Gwynne
Ann Unruh for her talent and knowledge and attributes much of her
interest and success to her.

The calling was strong and stayed with her as she realized she was
unhappy in an office job. Attending Massage Therapy Training Institute
(MTTI) in Las Cruces she graduated in 2014. MTTI served as the perfect
refresher and she received her license in the state of New Mexico in
2015.

Misty's Prices are pretty simple:

$60 – 60 minutes (Swedish, Deep Tissue, )
$90 – 90 minutes (Swedish, Deep Tissue)
Facials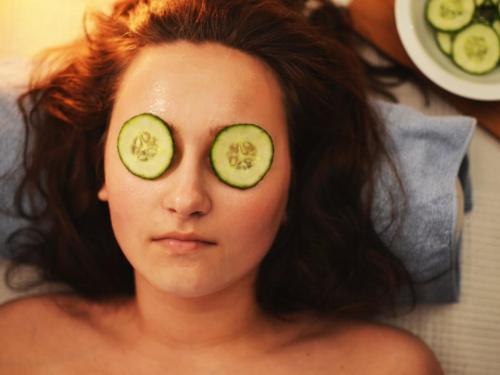 Dayna Logan, Licensed Esthetician
Earth Magic Skin Care – NM License # 031079

It has been said that Beauty is more than skin deep, and indeed, it is a renewal of our body, mind and spirits that ultimately brings the glow from within. The skin is but a reflection of everything we experience; happiness, diet, stress and energy levels. In my own search for wholeness, I have found that nurturing and self-care are essential to my well-being. Now I wish to offer my assistance to you and others who desire to live a healing lifestyle - finding a balance with nature and beauty, inside and out....Dayna

Dayna owner and CEO of Earth Magic Skin Care and in addition to developing her own product line will offers Skin care analysis, facials with massage to relax the face, scalp, neck and shoulders. . As a licensed esthetician Dayna trained at the Aveda Institute de Bellas Artes in Albuquerque, New Mexico and is a member of the International Esthetician Association.

It is her love of health and beauty that has led her to this profession. Her previous training and experience in nutrition, herbology, acupressure and other healing arts enhances what she brings to her wholistic approach to skin care. Dayna believes that nurturing and self-care are essential to finding the balance needed for well-being and happiness. Her desire is to assist others who are seeking to live a healthy lifestyle through the ancient art of renewal.

Some modalities utilized in Dayna's facials may be Aromatherapy, massage, acupressure, Reiki and other energy healing modalities, nutrition, herbs, stress management, Ayurvedic Body Typing, Chinese Facial Diagnosis, reflexology and pressure point therapy.

Think you would like to try an Earth Magis Skin Care Serum.................. you can get one FREE ($30 value) when you sign up for an Earth Magic Facial Massage. Call or email Front Desk at La Paloma Hot Springs & Spa for details. 

60 minute facial - $60

 
Earth Magic Facial Massage

45 min $75

Following a professional skin analysis, relax into a massage of the face, scalp, neck and shoulders. Treatment includes a bottle of Earth Magic Serum.

Earth Magic Skin Care products are available at: La Paloma Hot Springs & Spa